- Ref 3600
Price upon request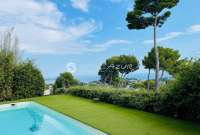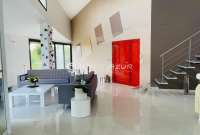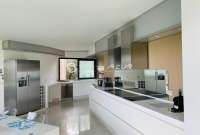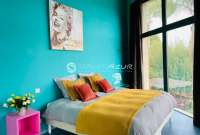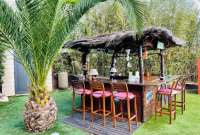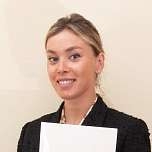 Add to "My selection"
Added
SELECT A PROPERTY
Do not hesitate to browse through our selection of over 500 villas and apartments for rent to find the right property for you. In addition, our rental specialists will be happy to search for you the ideal vacation home among all the real estate offers on the French Riviera.
Signing
Once you've found your dream home, we'll sign a short-term vacation rental agreement detailing the terms and conditions of the reservation. Protected by the contract from potential misunderstandings, you can fully enjoy your holidays on the Côte d'Azur.
REQUEST FOR ADDITIONAL SERVICES
Our travel specialists are ready to arrange additional services to make your stay even more enjoyable: car or helicopter transfers, luxury car rental, personal driver, security guards, cook and babysitters, restaurant reservations, private events organization.
Frequently Asked Questions
How can I easily find the perfect holiday home on the French Riviera for me?
If you're looking to find your dream vacation home on the Côte d'Azur, you can start by getting in touch with us through our online inquiry form, by emailing us at info@serviceazur.com, or by giving us a call at +33 4 93 29 84 25. Our skilled team will listen to what you're looking for and handpick a selection of properties that tick all your boxes. Once you've made your choice, we'll draft a Rental Agreement outlining all the reservation details. Then, all that's left for you to do is to relax and make the most of your luxurious stay.
What are the main advantages of renting a house or apartment on the Côte d'Azur compared to staying in a hotel?
You get better value for money for your vacation with family or a group of friends.
With a wide choice of properties to rent, you can choose to stay away from densely populated areas or be close to the city center.
Houses or apartments are generally much larger in terms of living space and better equipped than hotel rooms.
Which property is best suited to a family vacation on the Côte d'Azur?
For family vacations on the Côte d'Azur, a villa with pool or a seaside apartment are generally the most appropriate options, offering a good balance between relaxation and beach access. A sea view and a large surface area are not to be underestimated !
What should I bear in mind when choosing a property to rent on the Côte d'Azur?
When considering a vacation rental property, the first thing to consider is proximity to :
beaches
entertainment areas
stores, restaurants and cafes.
What are the most popular destinations for holiday rentals on the Côte d'Azur?
The most popular destinations on the Côte d'Azur are :
Cap d'Antibes
Cannes
Cap Ferrat
Saint-Tropez
Are there any additional charges for seasonal rentals?
Additional charges for vacation rentals generally include tourist tax and final cleaning.
The tourist tax is a fixed amount and varies according to the location of the property. It averages 2.50 euros per person per day.
After the tenants have left, final cleaning is carried out by a cleaning service and costs around 300 euros for a big house.
How much does it cost on average to rent a house on the Côte d'Azur?
The cost of renting a property on the Côte d'Azur varies considerably and depends on factors such as the property's location, its distance from the sea and, of course, the desired time of year.
For example, the average cost of renting villas on the French Riviera in the high season is 10-12nbsp;th €  a week. Apartments will cost about 3-4 € thousand per week.
Contact us
At our office in Nice:
56 bis, av de la Lanterne
06200 Nice, France
Opening hours:
From 9 am to 6 pm
Nice, France (GMT +2)