Information for landlords on how to rent out the property
No need to disperse among multiple realtors or do it by yourself — we will market your property, find good tenants, track rent payments, handle tenant issues and generate a profit for you.
Send us your request
Our rental managers will contact you shortly to organize the viewing and professional photography of your property.
Market your property
Our experienced team will prepare a winning description and find the competitive price by conducting a personalized market analysis.
Attract the right tenant
Using proven traditional and digital marketing methods, including social media, we'll advertise your property in the most effective way.
Organize your guests' stay
Our vacation specialists will welcome your guests and make their stay as enjoyable as possible by taking care of every detail.
Why chose ServiceAzur?
Over 20 years of experience.
Multilingual team.
Unique partner and client network.
Impeccable reputation.
Respect of confidentiality.
Full support at each stage of transaction.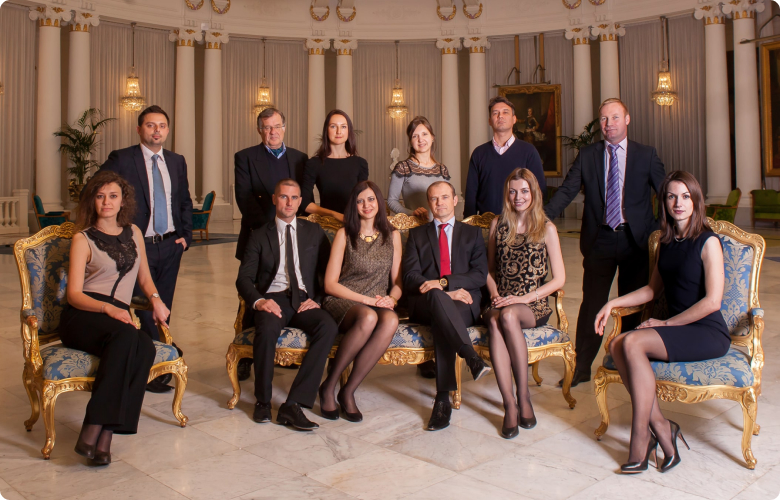 How and where do we advertise your property?
Leading Real Estate Exibitions
The ServiceAzur Group regularly attends real estate, yachting and tourism events, where we meet directly with potential buyers, their representatives and international partners.
Certificates, diplomas and awards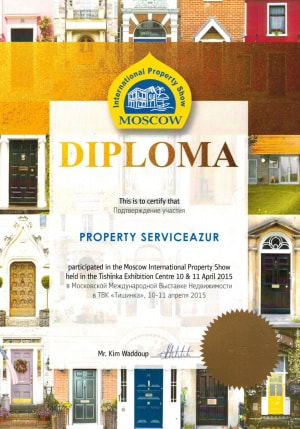 April 2015, Overseas Property Show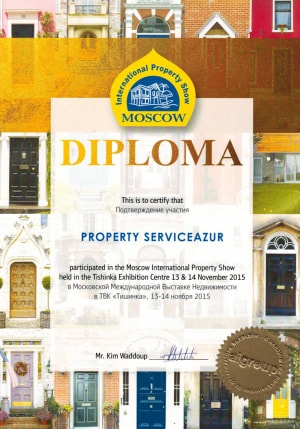 November 2015, Overseas Property Show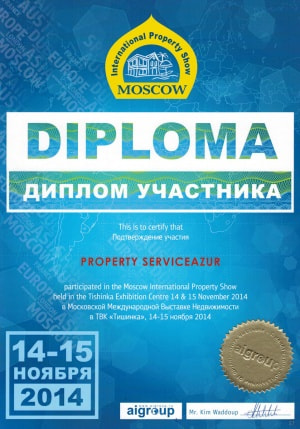 November 2014, Overseas Property Show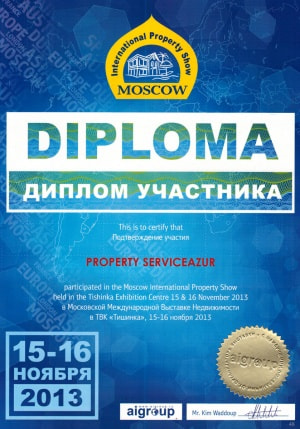 November 2013, Overseas Property Show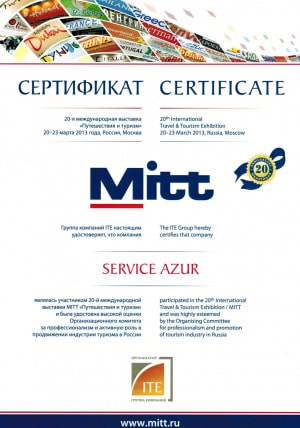 March 2013, 20th International Travel & Tourism Exhibition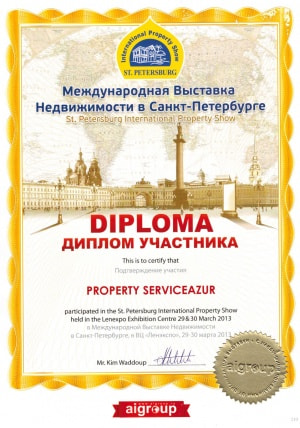 March 2013, Overseas Property Show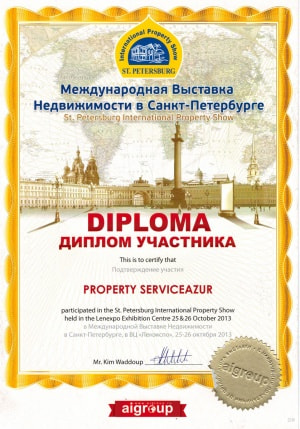 October 2013, Overseas Property Show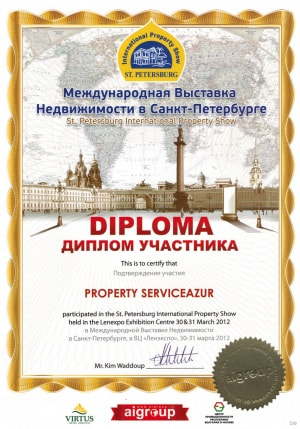 October 2012, Overseas Property Show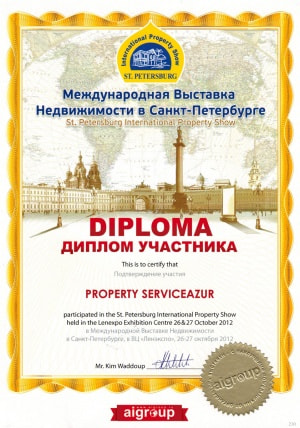 October 2012, Overseas Property Show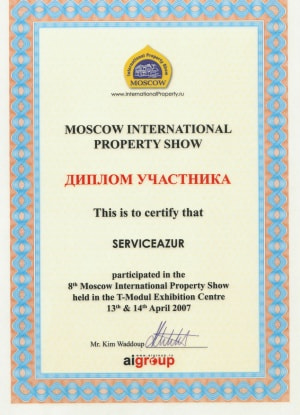 April 2009, 8th Moscow International Property Show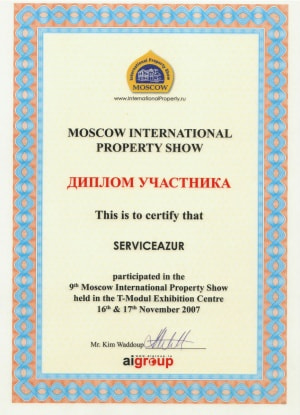 November 2007, 9th Moscow International Property Show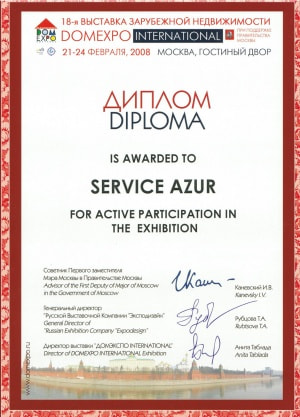 February 2008, 18th International Real Estate Exhibition "DOMEXPO"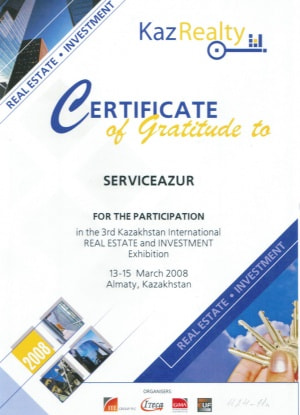 March 2008, Kazakhstan International Real Estate Exhibition "KAZREALTY 2008"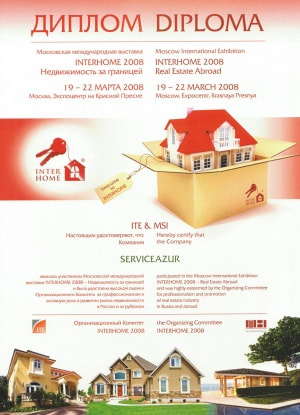 March 2008, Moscow exhibition Real Estate Abroad "INTERHOME"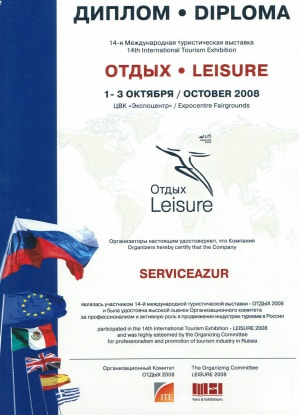 October 2008, 14th International Tourism Show "LEISURE"
Catalogue and Magazine from ServiceAzur
Since 2003, we have published an annual catalogue of our best properties. The catalogue is distributed at trade shows and premium events, as well as to our selected clients.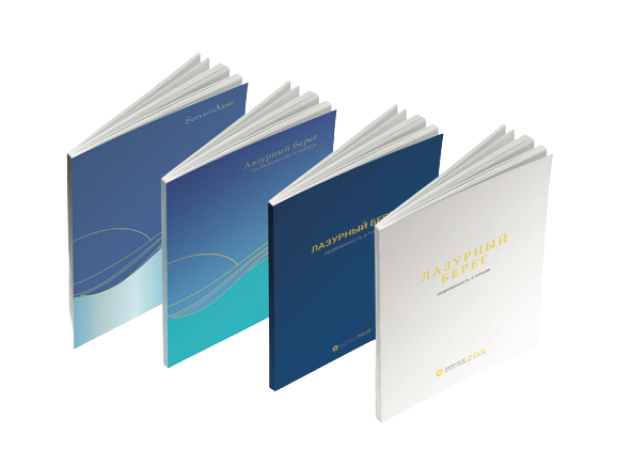 Advertising in the Press and Radio
For years we have been actively present in such media as LuxResidence, HomesOverseas, Moskovskaya Gazeta, RUSMonaco, MONACO, NiceMatin, in addition to regular advertising on some major radio stations: Monaco Radio, Radio Baikal, Nice Radio.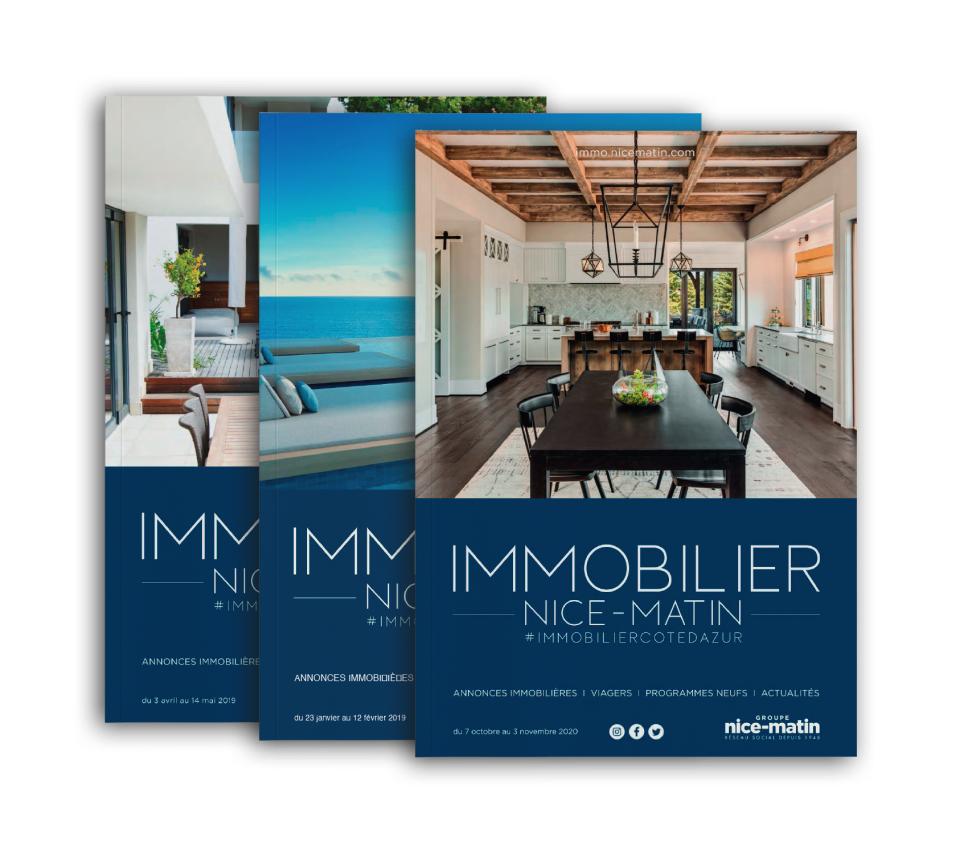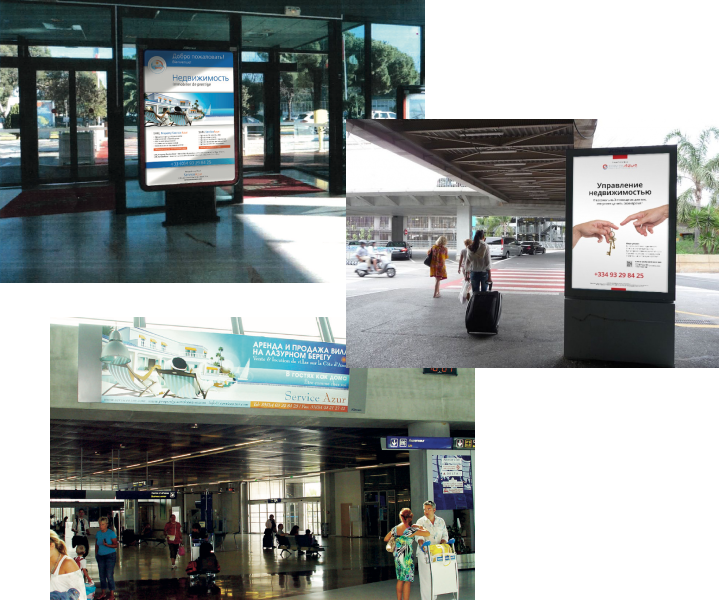 Outdoor advertising
You can see our billboard as soon as you arrive at Nice International Airport — Côte d'Azur.
The billboards and banners are seen in strategically important and in the most competitive spots of Nice and Cannes airports.
Digital advertising
No doubt that digital communication is one of the most important marketing tools. That's why we offer a variety of digital promotion.
Professional photography, virtual tours
By including high quality photography, 3D mapping, video tours and floor plans, we ensure that your home is presented in the most effective way.
Website support
Well maintained and perfectly functional for our audience, our websites rank high in search engine results pages.
Targeted advertising
Our web experts create pertinent ads that enable us to personalize interactions and reach potential clients through popular social media and search engines.
Email marketing
We provide regular updates on new properties, investment opportunities and services to our base of over 1500 subscribers.
Real Estate Marketplaces
Our properties are listed on the largest online real estate portals, where we purchase banners to ensure prime positioning.
Custom CRM system
To ensure complete confidentiality and to keep our data perfectly organized, we have built our own CRM solution.
Private events
As a sponsor and organizer of exclusive private events and receptions in Monaco and the French Riviera, our Group's brand is recognized among a large audience.
Gala dinners
Ballet
Private events
Private concerts by the greatest opera singers — Anna Netrebko, Yusif Eyvazov, Ildar Abdrazakov and others..
Classical and modern ballets by the world's leading dance companies, with brilliant performances by soloists from the Bolshoi and Mikhailovsky Theatres, the English National Ballet, the Staatsballett Berlin and others.
Prestigious private events and gala dinners throughout the French Riviera.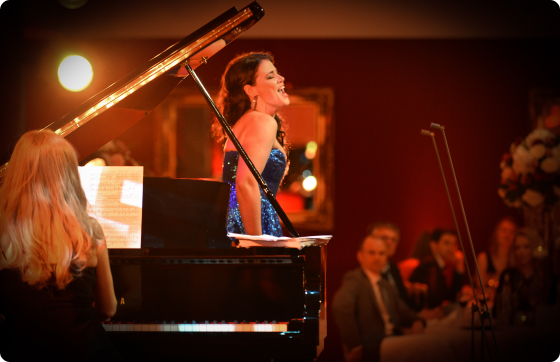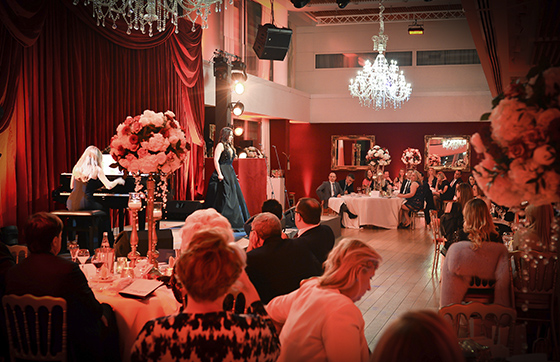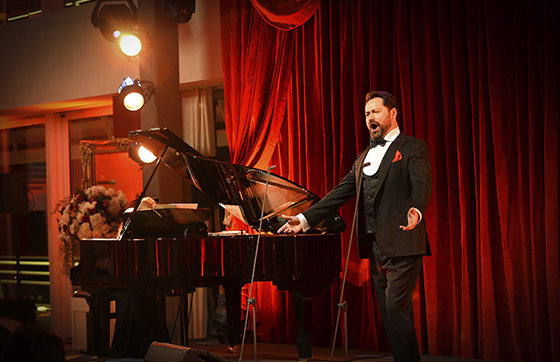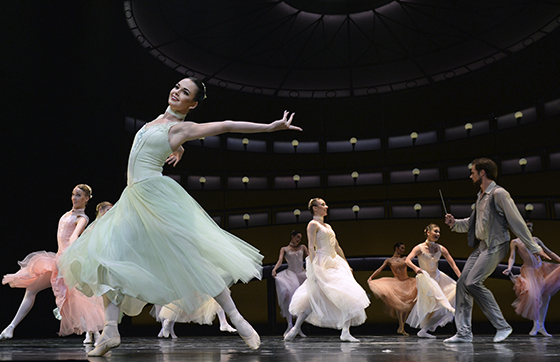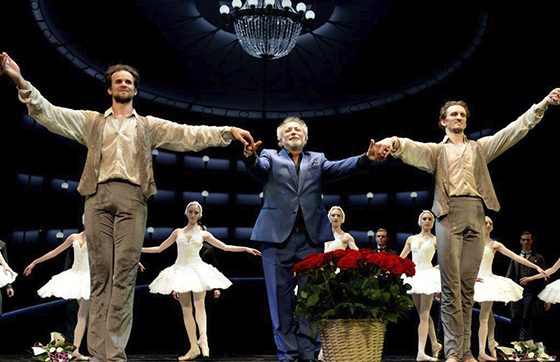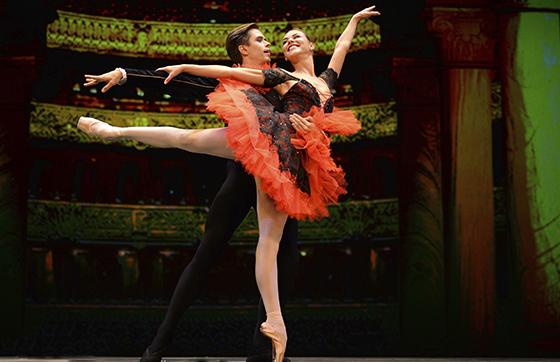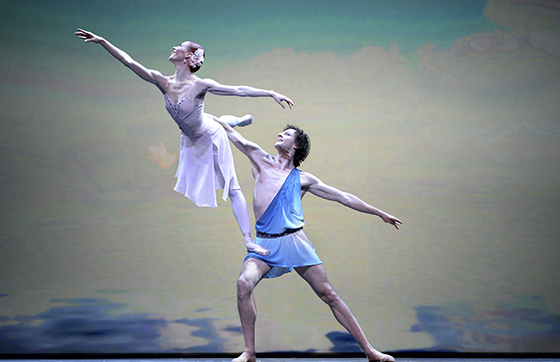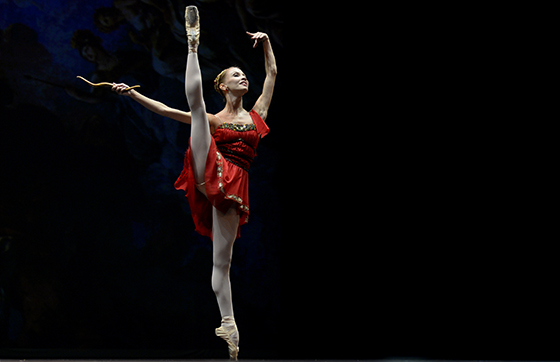 Important customer database
Thanks to our three companies SAS ServiceAzur, SAS Property ServiceAzur, SAS Yacht ServiceAzur and our property management department, we've created an important client database. These are potential buyers and investors from all over the world who love and frequently visit the French Riviera. Each client benefits from personalized attention and is provided with accurate information about the Côte d'Azur housing market.
Rent your house or apartment with us
Meet us
Start with a free consultation on your real estate rental project by scheduling an appointment at your convenience.
Prepare presentation
Our rental experts will give you tips for a successful rental process, will take professional photos and prepare a wining presentation.
Sign rental mandate
When giving us a mandate to rent your property, we agree on rental terms and on our duties in managing the lease.
Get listed
According to the mutually defined strategy, we will use the best marketing tools to promote your property.
Take a look at our list of the frequently asked questions about vacation rentals on the Côte d'Azur.
Didn't find the answer? Contact one of our rental specialists for a personalized answer to your question.
Contact us
How to rent my home with your agency?
By contacting us :
Our rental managers will contact you shortly to set up a free consultation.
Next steps are:
Take professional photos, determine the best price, prepare an effective description.
Attract the right client through a thorough marketing strategy.
Manage the rental process from signing the contract to welcoming your guests.
What should I do if a tenant causes damage to my property or furnishings ?
No need to panic! In this case, we've thought of a security deposit to be paid by the tenant prior to the rental. The amount of 25-30% of the total rental amount is reserved to cover any damage caused to your property.
What is a typical period of seasonal rental?
Seasonal rental is the rental of a furnished apartment or house for a day, a week or a month. Usually, seasonal rental does not exceed a 3-month period. Rentals over 3 months are considered long- term furnished rentals.
What papers do I need to rent out my house?
You should provide proof of ownership along with a copy of your ID or passport.
Is it necessary to make an inventory of the property before renting it out?
Property inventory is crucial for both apartments and houses. We complete the inventory before the tenants arrive and just before they leave. Along with the rental agreement, it protects you from any unfair claims.
Ready to rent out your property with us?
Simply send us your enquiry with your contact information and our rental specialist will get back to you shortly.